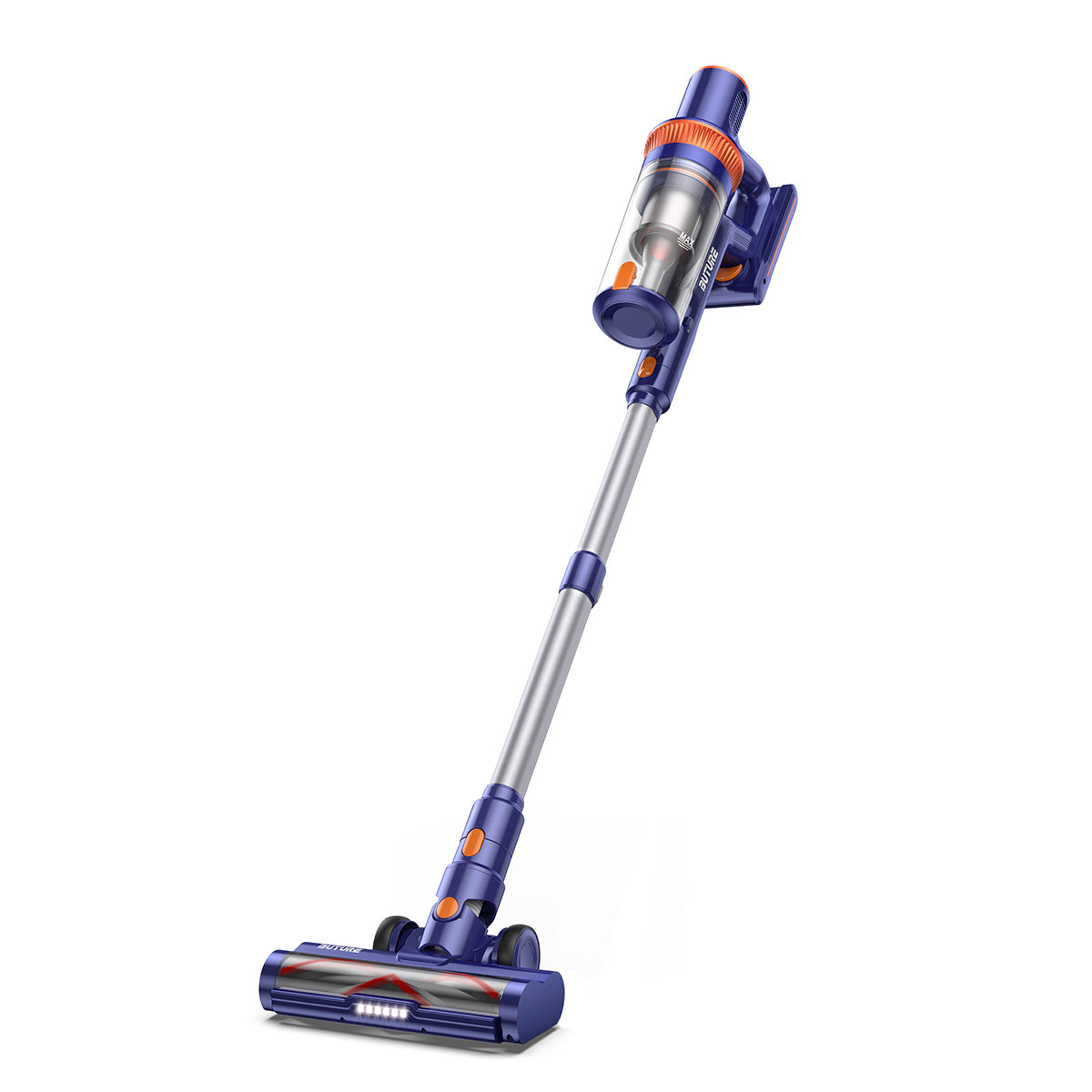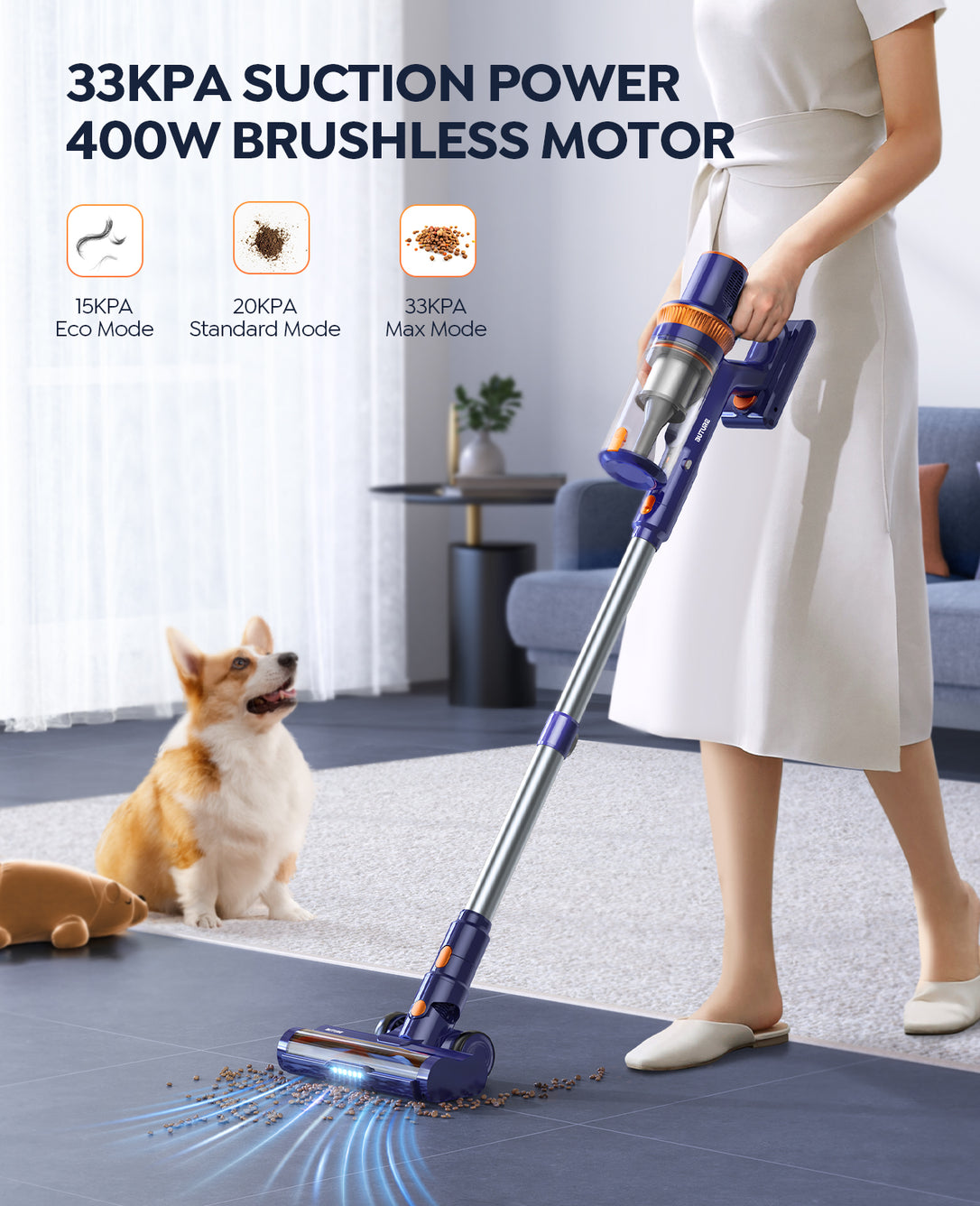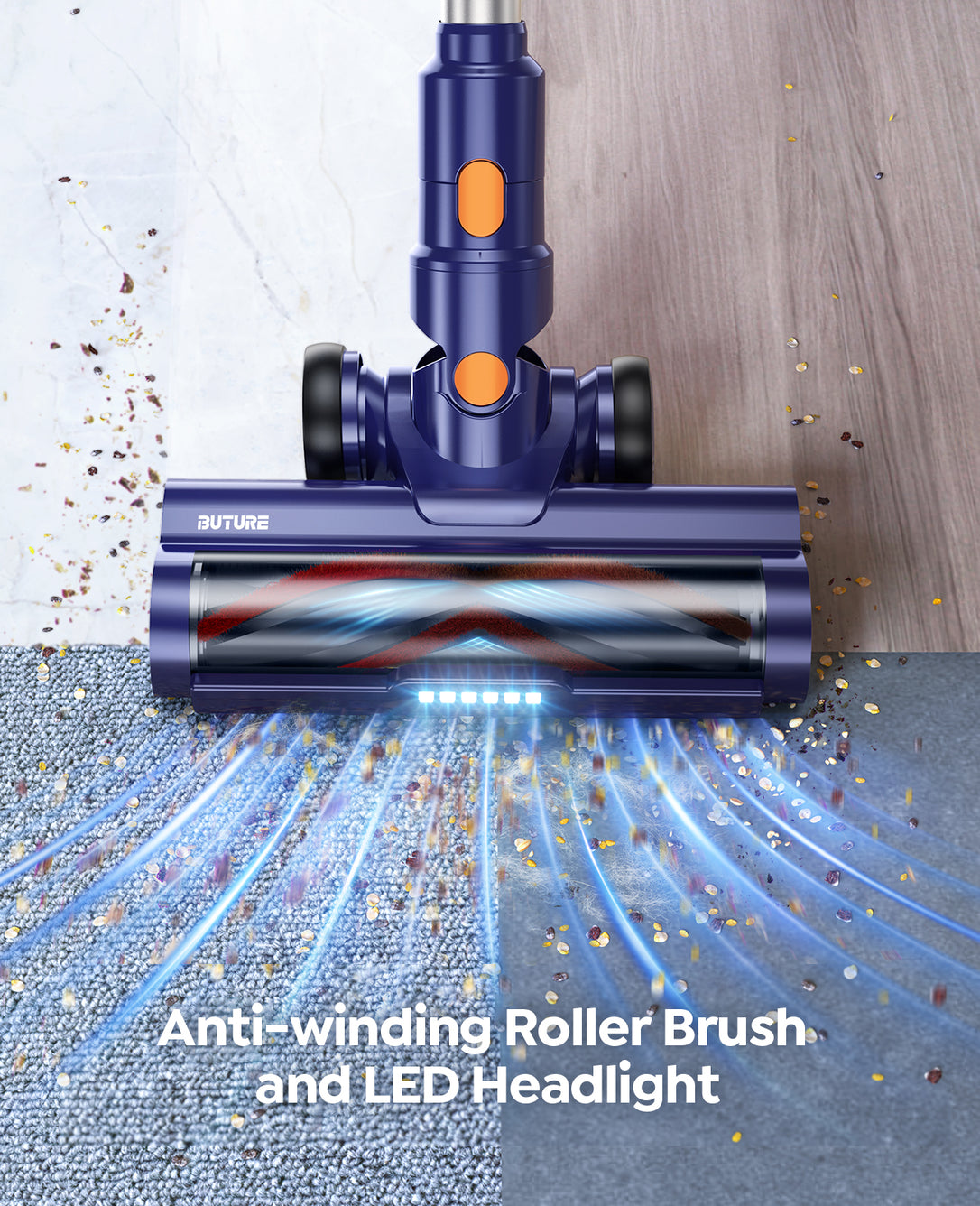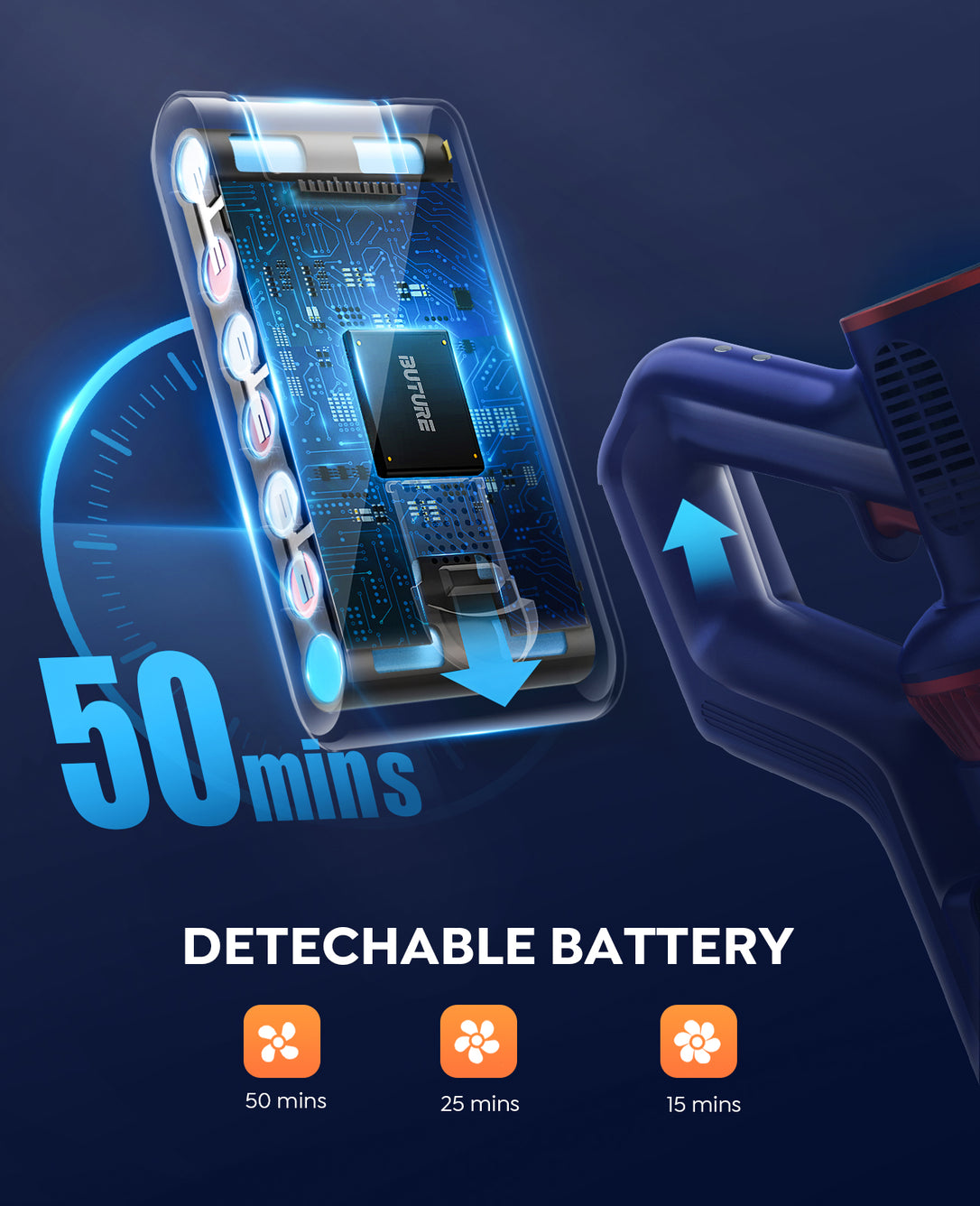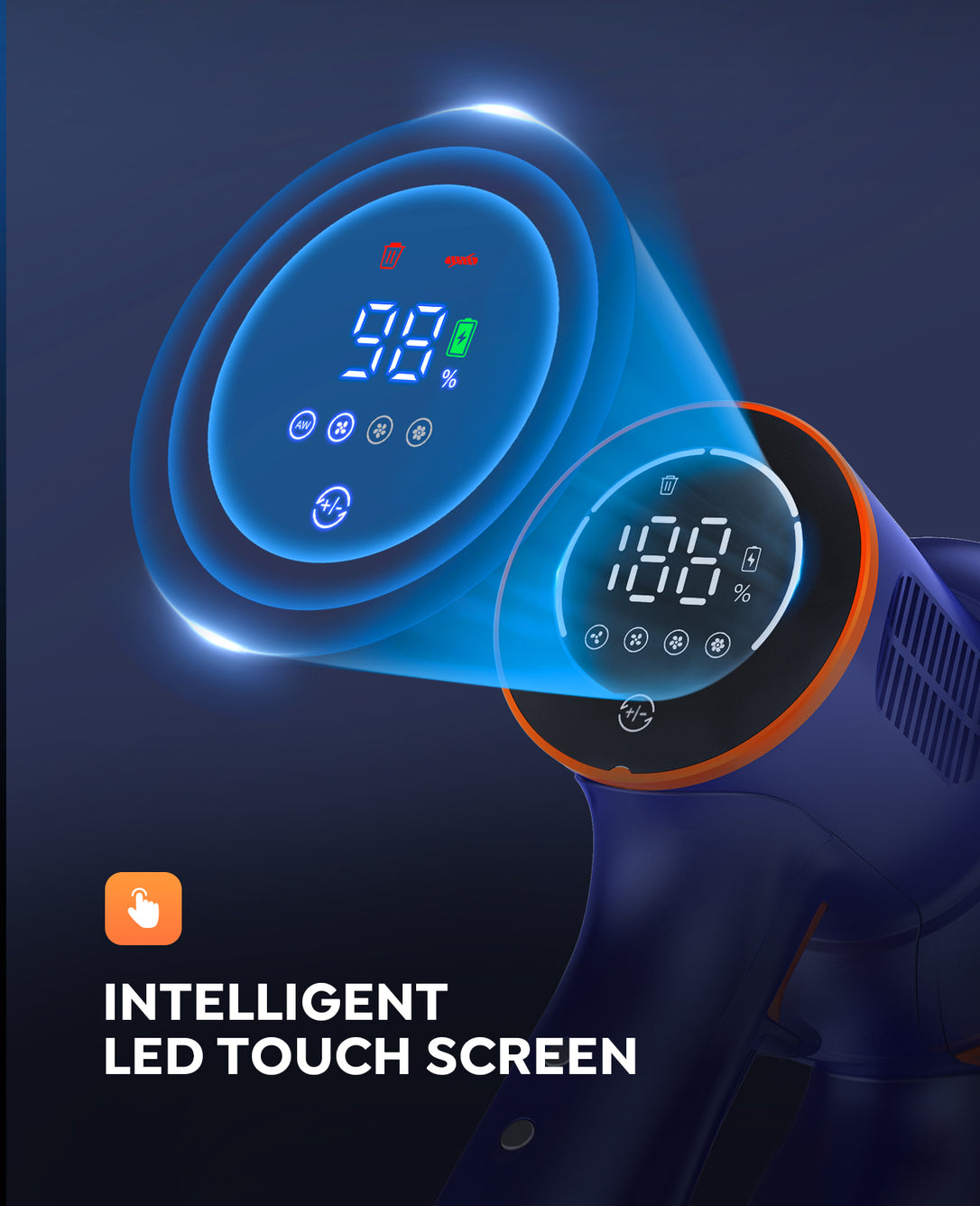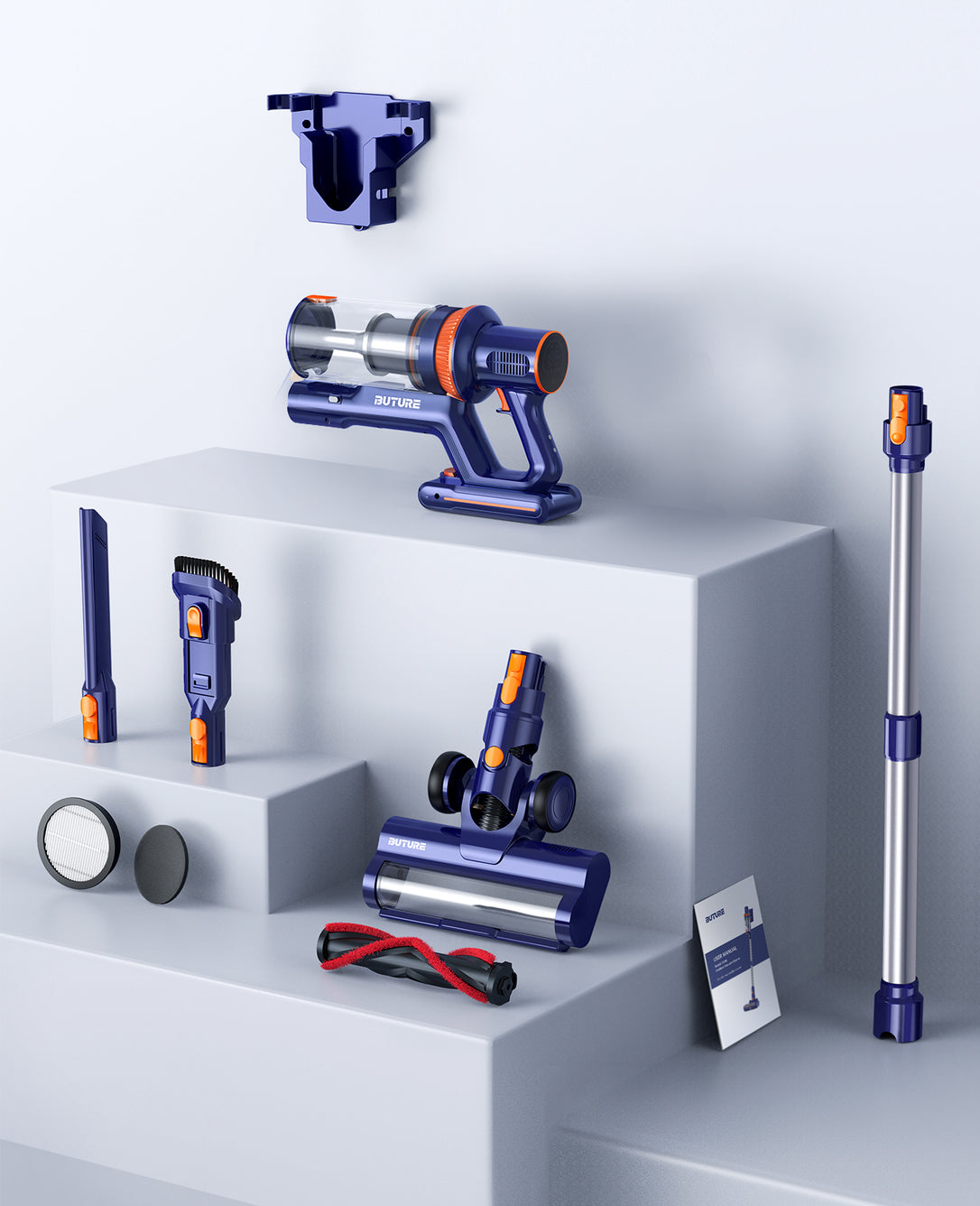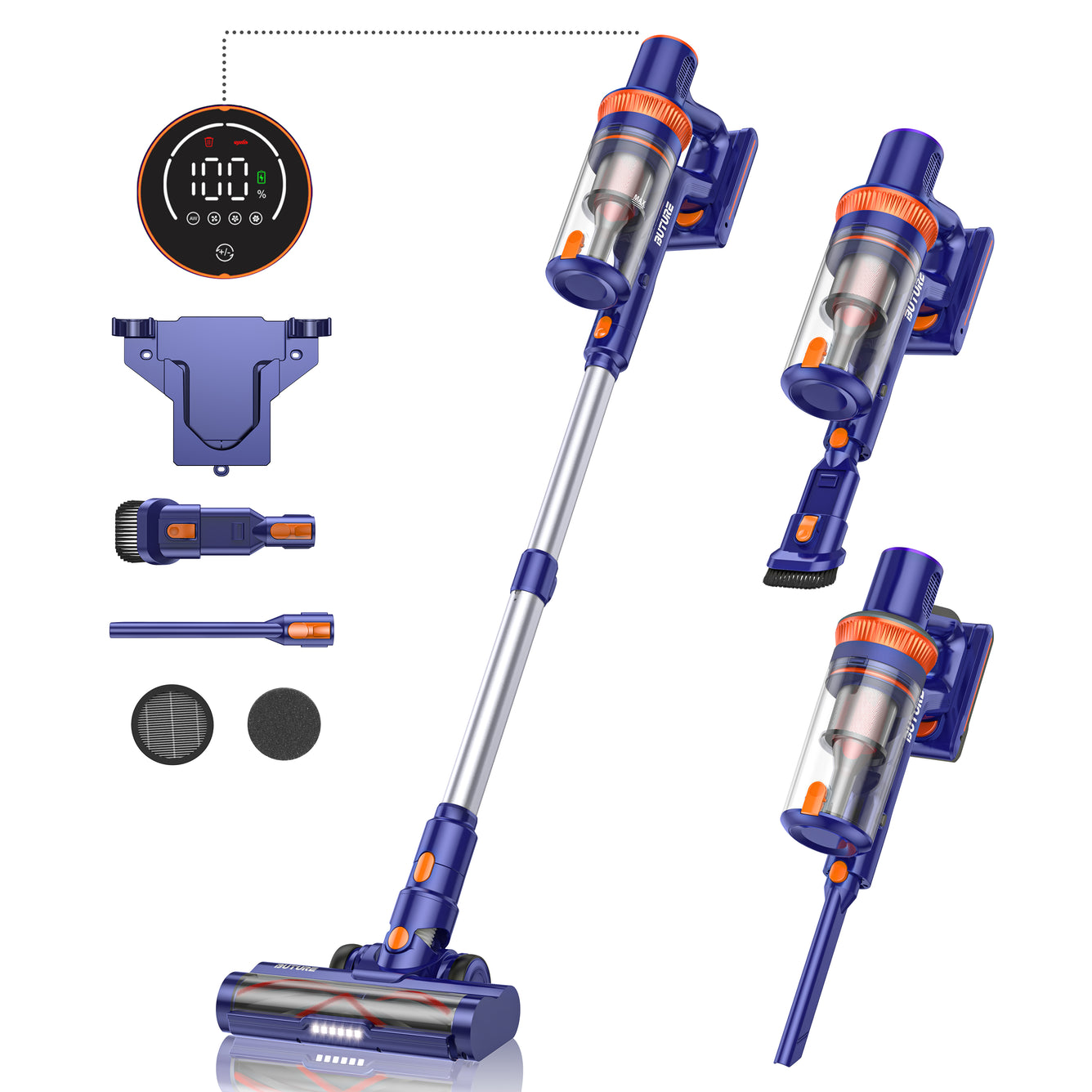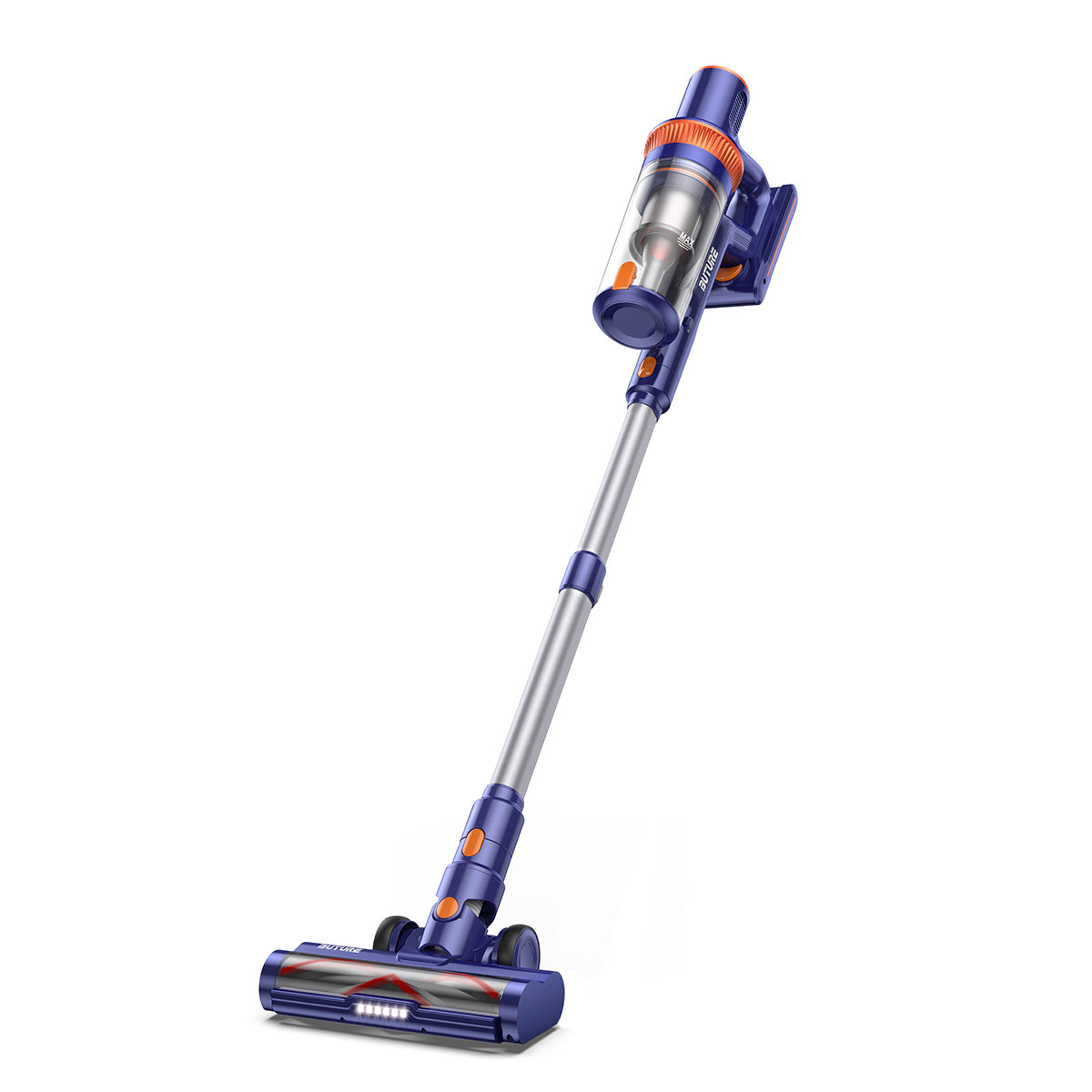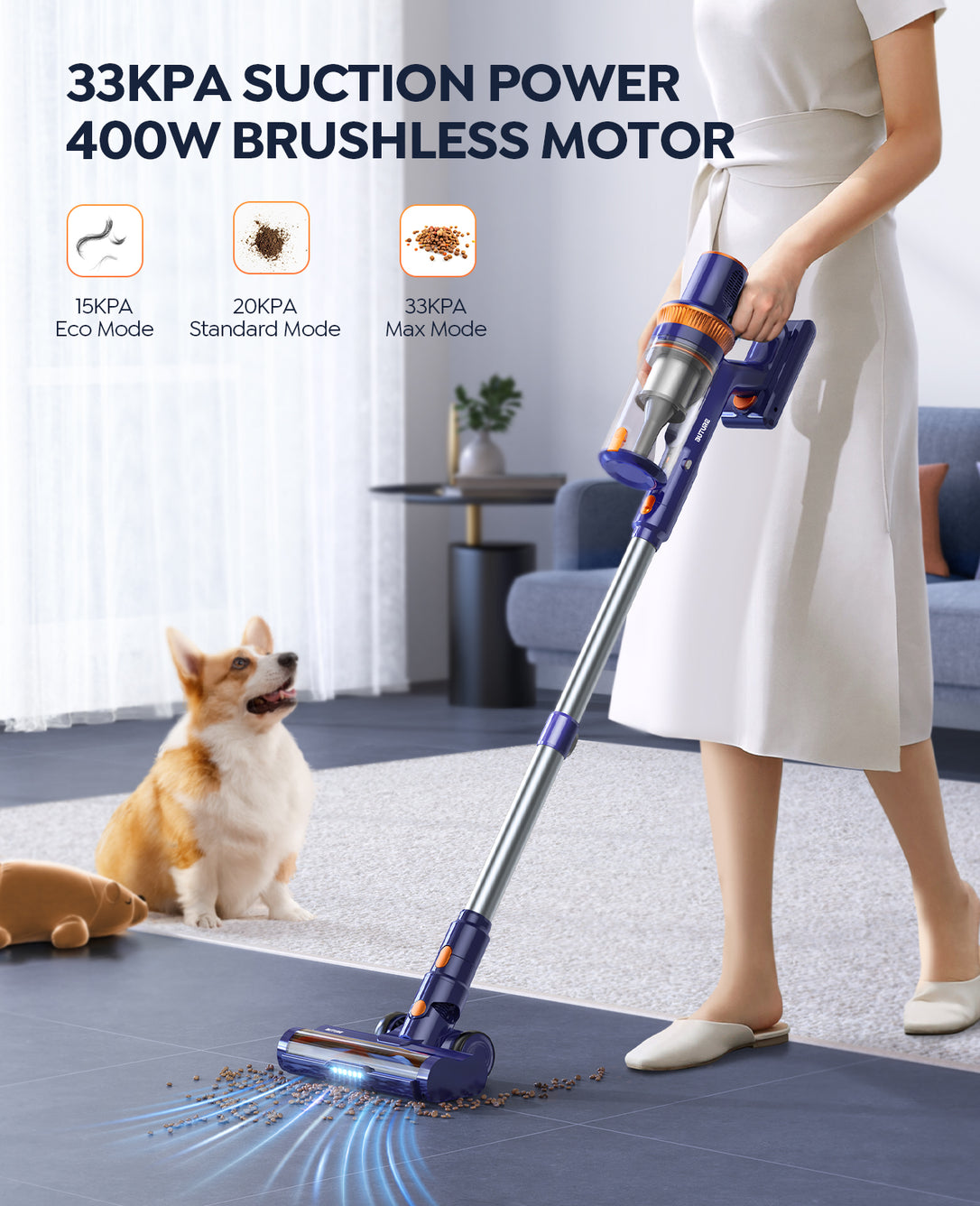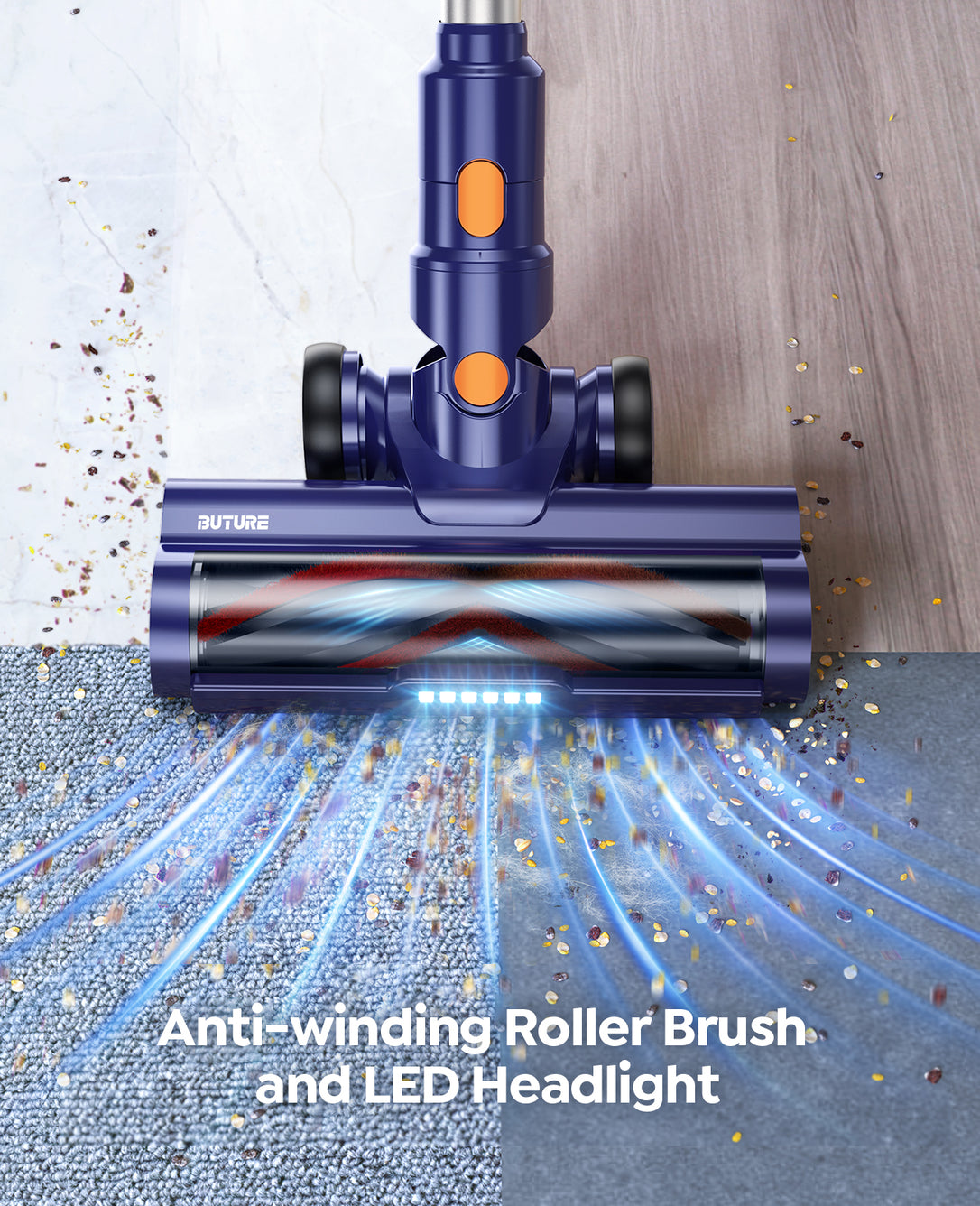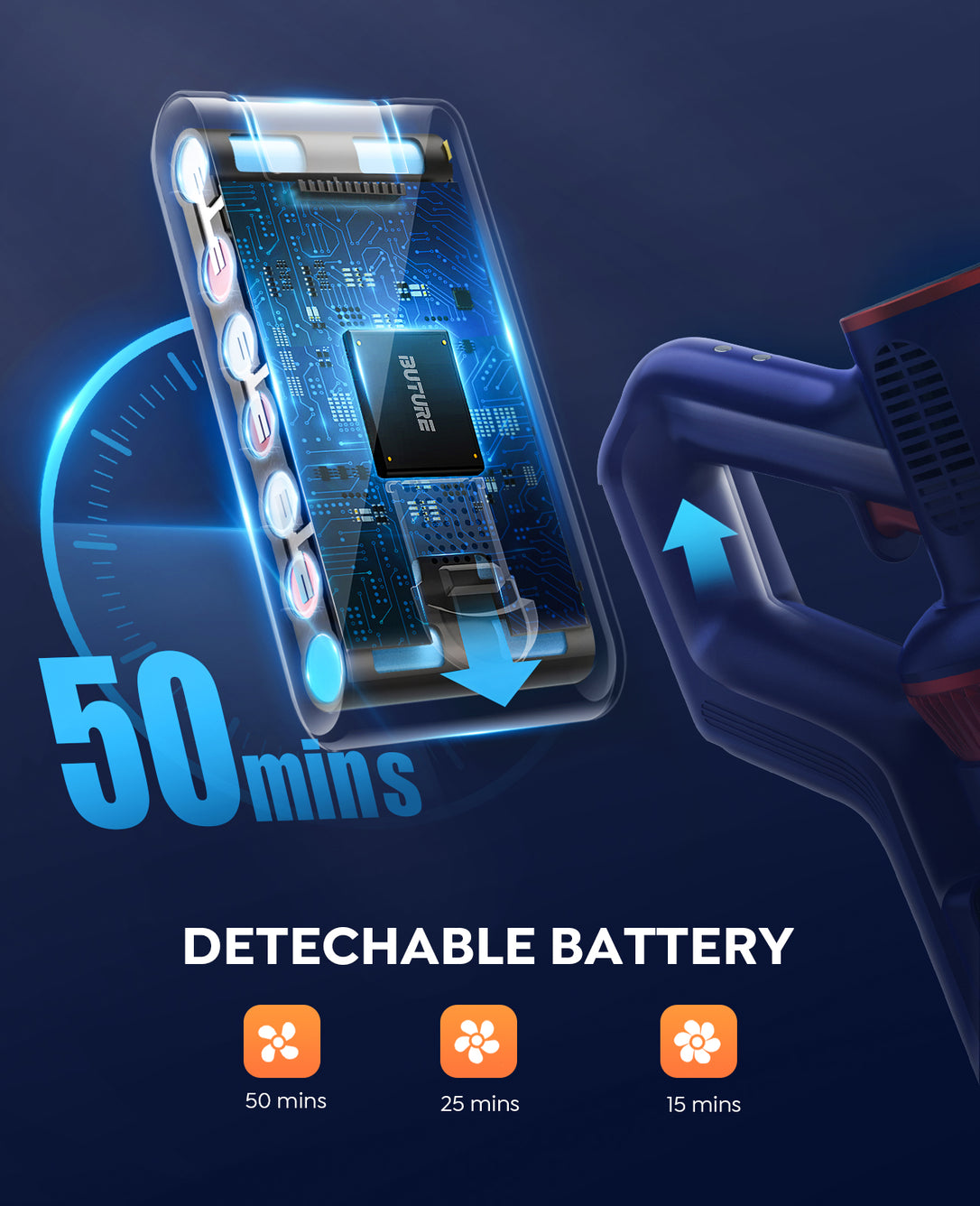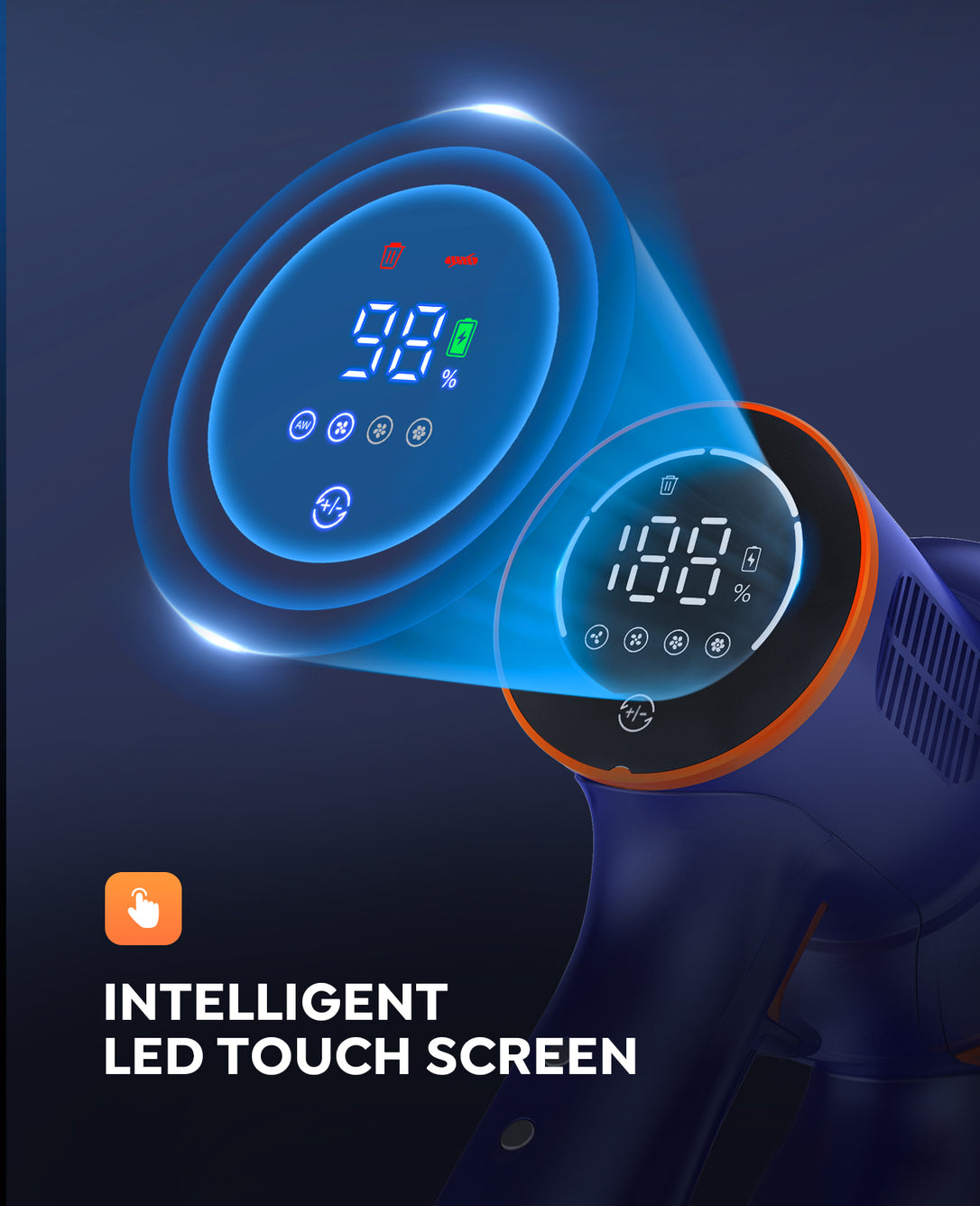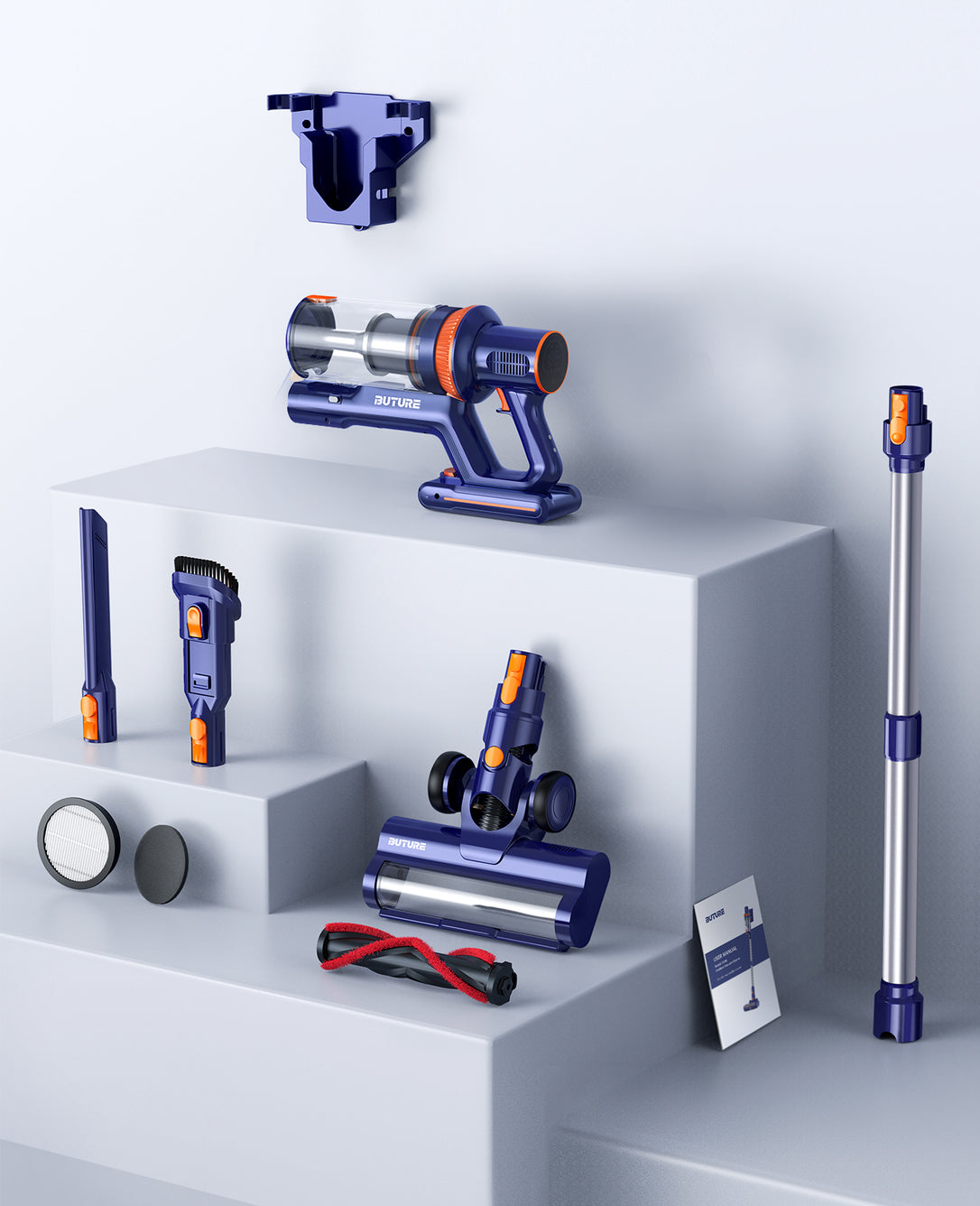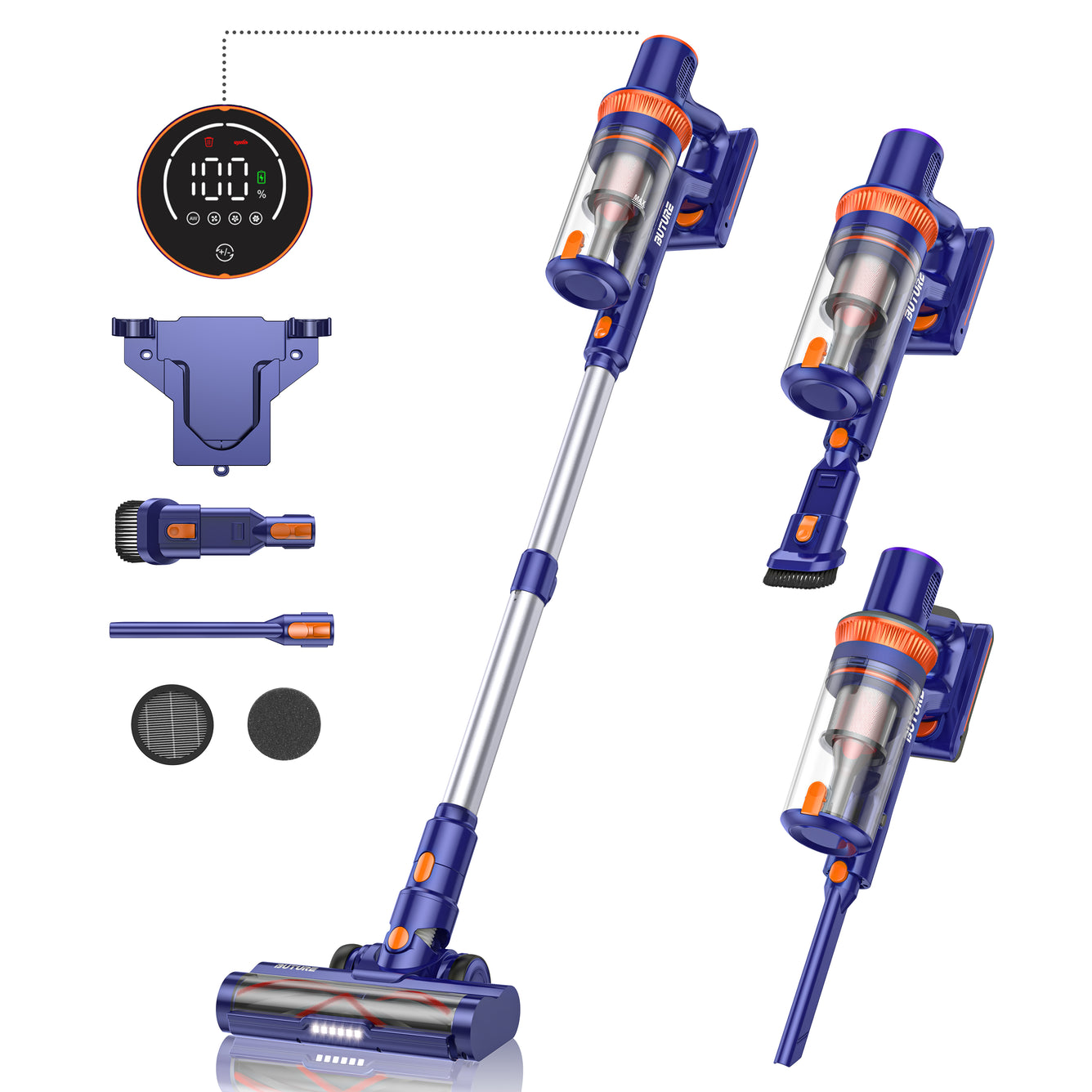 BuTure Cordless Vacuum Cleaner VC40
BuTure Cordless Vacuum Cleaner, 400W/33Kpa Lightweight Stick Vacuum Cleaner with 50Mins Runtime Removable Battery, 1.5L, Touch Screen, Powerful Handheld Cordless Vacuum for Floor/Carpet Pet Hair
⚡【400W&33Kpa Powerful Cleaning】 BuTure VC40 cordless vacuum cleaner, equipped with a 400W motor, has three levels of suction power adjustment. It produces 33Kpa powerful suction in MAX mode and another two levels: 20Kpa-12Kpa, meeting your daily cleaning needs and giving you a pleasant environment.

⚡【Detachable Battery Up to 50 Minutes Runtime】 The VC40 cordless vacuum cleaner with detachable 7*2200mAh lithium-ion batteries provides a maximum runtime of 50 minutes. Different levels of suction power have different runtime. Detachable batteries gives more choices and are easily to be charged or replaced.

⚡【Smart Touch Screen】 With a smart touch screen, the cordless vacuum cleaner allows you to directly know the remaining power of it in real time and easily adjust the levels of suction power. There are also rolling brush clogging and cleaning indicators on the screen, helping you better understand the use of the cordless stick vacuum cleaner and solve problems immediately.

⚡【5 in 1 Vacuum Cleaner & 5 Layers of Filtration】 Equipped with different kinds of brushes, such as a new effective V-brush, the VC40 cordless vacuum cleaner eliminates frequent brush changes, cleaning crevices and multiple surfaces. With a 1.5L dust cup and a five-filter system: cyclonic filtration, stainless steel filtration, multi-cone filtration, HEPA filtration and sponge filtration filters, the vacuum cleaner brings clean air to you and is easy to clean.

⚡【One-touch Switch Button】When using this cordless vacuum cleaner, you only need to press the switch button once, and you don't have to press the switch button all the time during the whole use process. This vacuum cleaner saves your time and improves efficiency.
$229.99